Management & Directors
OFFICERS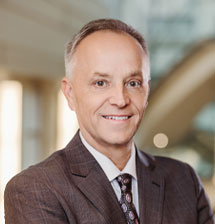 N. Eric Fier, CPG, P.Eng.
CEO & Director (30+ years experience, Geological & Mining Engineer)
Mr. Fier is a Certified Professional Geologist (USA) and Engineer (Canada) with over 30 years of experience in the international mining industry including exploration, acquisition, development and production of numerous mining projects in Guyana, Chile, Brazil, Central America, Mexico and Peru. He has in-depth knowledge of project evaluation and management, reserve estimation and economic analysis, construction, as well as operations management. Mr. Fier previously worked as Chief Geologist with Pegasus Gold Corp., Senior Engineer & Manager with Newmont Mining Corp. and Project Manager with Eldorado Gold Corp. and is also currently the Chief Operating Officer of Goldsource Mines Inc. ("Goldsource"). Prior to the formation of SilverCrest Metals he was a co-founder and COO of SilverCrest Mines Inc. ("SilverCrest Mines"), which was acquired by First Majestic Silver Corp in October, 2015. He was largely responsible for the successful implementation of a systematic and responsible "phased approach" business model, that built the Santa Elena project into a successful and profitable mine.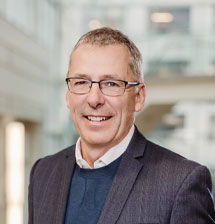 Pierre Beaudoin
Chief Operating Officer (30+ years experience, Operating & Project Development and Mineral Processing)
Mr. Beaudoin is a mineral processing professional with over 30 years of international operating and project development experience. He joined Detour Gold in 2010 as Sr. VP of Capital Projects and led the design and construction of the Detour Lake Mine. In 2013, he was appointed COO of Detour Gold where he retired in 2017. Prior, Mr. Beaudoin spent the previous 16 years with Barrick Gold. During his last 6 years with Barrick, he worked in the Capital Projects Group, where he led the study teams on Buzwagi in Tanzania (commissioned in 2009), on Donlin Creek in Alaska and Cerro Casale in Chile. From 1996 to 2004, Mr. Beaudoin held management positions at the processing plants of Barrick operations in Canada (Ontario and Quebec) and in Western Australia (KCGM). Before he joined Barrick Gold, he worked for Lac Minerals Ltd. and Noranda Minerals.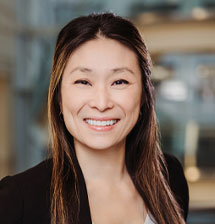 Anne Yong, CPA, CA
Chief Financial Officer (15 years experience, Assurance, Financial Reporting & Compliance)

Mrs. Yong is a CPA, CA with over 15 years of accounting knowledge gained from industry, public practice and government regulatory work experiences. Prior to her role as Controller with the Company, she was the Corporate Compliance and Disclosure Officer of SilverCrest Mines Inc. She has brought to the SilverCrest team her technical expertise and experiences as a Public Company Assurance Group Manager of a Vancouver Chartered Professional Accounting ("CPA") firm, primarily servicing reporting issuers listed on the TSX and TSX Venture Exchange. During her seven years with this CPA firm, she also completed a 13-month secondment with the British Columbia Securities Commission as a Securities Analyst gaining valuable knowledge in B.C. and Canadian regulatory and financial reporting requirements for public company issuers as well as prospectus filing requirements in Canada.
Christopher Ritchie, MBA
President (15+ years experience, Capital Markets & Risk Management)

Chris Ritchie is a financial markets professional with 15 years of experience in resource based capital markets including investment banking, marketing, corporate strategy, network and risk management. Mr. Ritchie earned a B.A from Miami University (Ohio) in 1997 and a MBA in finance from Dalhousie University in 2000.
Mr. Ritchie spent just under three years in risk management at Marsh & McLennan and Liberty International before he moved into trading and institutional equity sales at UBS, Canaccord Financial and National Bank Financial. Mr. Ritchie has developed extensive networks that enable him to support companies of differing sizes and across industries to cost efficiently raise capital, develop communications strategies and create market awareness.
During the past eight years, Mr. Ritchie (through National Bank Financial and Canaccord Genuity) has been a key financial advisor and partner to the previous and current SilverCrest teams through the development of Santa Elena, the sale of the SilverCrest Mines to First Majestic Silver Corp. and the three financings for SilverCrest Metals. This relationship provides strong continuity as he transitions to his new role.
Chris is an avid sportsman holding national titles in tennis and was a member of the Canadian National Australian Rules Football team. He will be based in Toronto to help broaden SilverCrest Metals' market presence but will balance his time in Vancouver and on the road as corporate needs dictate.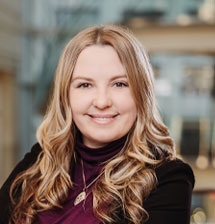 Stephany ("Rosy") Fier, CPG
Vice President, Exploration (15+ years experience, Geological & Mining Engineer)

Stephany ("Rosy") Fier, Vice President, Exploration & Technical Services Ms. Fier is a mining and geological engineer with more than 15 years' experience in exploration, construction and mine production in Mexico, Canada, USA, and Central America. She has been the Exploration Manager for the Company since its inception in 2015 and has lead the SilverCrest team in the discovery of a high-grade precious metal vein system at the Las Chispas Property. Previously, Ms. Fier held several roles with SilverCrest Mines Inc. at the Santa Elena Mine in Sonora, Mexico, from 2009 to 2015. These roles included exploration manager, resource modeller, construction supervisor, and production engineer for both open pit and underground mining.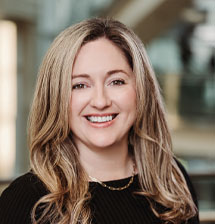 Tara Hassan, P.Eng
VP Corporate Development (15+ years industry experience, Mining Engineer)

Ms. Hassan is a mining engineer with over 15 years of industry experience including mine operations, project development, capital markets and mining technology. She spent the bulk of her career as an equity research analyst covering the precious metals sector. During her time as an analyst Ms. Hassan worked at a range of investment dealers from boutique to large banks, with her research focused on small to mid-capital explorers, developers and producers in the precious metals space.

Before entering the financial services industry, Ms. Hassan worked as a mining engineer for Inco and Placer Dome. At these companies, she held operating, engineering and project-focused roles, working at eight different mines and gaining experience in a wide variety of underground and open-pit mining situations. Ms. Hassan is a Professional Engineer (Ontario) and holds a Bachelor of Science degree in Mining Engineering from Queen's University in Kingston, Ontario.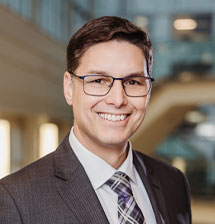 Cliff Lafleur
VP Technical Services (20+ years experience, Mining Engineer)

Mr. Lafleur is a Licensed Professional Mining Engineer with over 20 years of international experience holding roles of increasing responsibility in technical and operations management for precious and base metal mining and companies. As an international consultant for over 5 years he completed assignments for more than 25 mining operations and projects gaining a thorough understanding of mineral reserves, mine planning and project evaluation. He entered operations with First Nickel Inc in 2007, ultimately becoming Mine Manager in 2011 and led the feasibility study and execution of the Lockerby Depth Project. Mr. Lafleur was Director of Technical Services at Primero Mining Corp starting in 2014 and most recently Director of Resource Management and Mine Engineering at Torex Gold Resources starting in 2017. The focus of these roles was the implementation of technical standards and processes across the disciplines of planning, engineering, geology and operations at mines in Canada and Mexico as well as strategic and growth planning at the company level. While at Torex, he led the design and supported the construction of Torex Gold's ELG Underground Mine.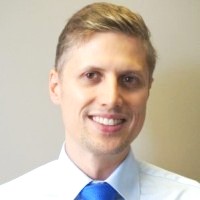 Sean Deissner, CPA, CA
VP Financial Reporting and Controller (15 years experience, Financial Reporting)

Mr. Deissner is a Chartered Professional Accountant with extensive experience in the mining industry. He has held progressively senior roles at Pan American Silver Corp ("Pan American"), Veris Gold Corp, Silvermex Resources Inc, and BDO Canada.

Before joining SilverCrest Metals, Mr. Deissner spent over seven years at Pan American, contributing to various finance roles and eventually serving as Senior Director of Financial Reporting. In this capacity he developed financial reporting systems, led the financial reporting team and oversaw its strategy. Mr. Deissner is a Chartered Professional Accountant and holds a Bachelor of Commerce degree in Entrepreneurial Management from Royal Roads University.
DIRECTORS
John H. Wright, BSc., P.Eng (Retired)
Director & Board Chair
Mr. Wright is a Metallurgical Engineer and Honours graduate of Queens University in Ontario. Mr. Wright was a founder, director and former President and Chief Operating Officer of Pan American Silver Corp. and was also a director of Lumina Copper Corp., Northern Peru Copper Corp., Regalito Copper Corp. and Capstone Mining Corp. He spent the 1st 10 years of his career with Teck Cominco where he worked at the Trail Smelter operations and later participated in the management of the feasibility studies, marketing and mine construction at the Afton, Highmont, Bull Moose and David Bell Mines. Mr. Wright currently also serves as a Director for Ero Copper Corp. and Luminex Resources Ltd..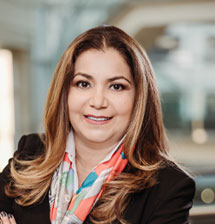 Laura Diaz
Director & Corp. Governance and Nominating Committee Chair

Ms. Diaz is a partner at a law firm based in Mexico City and serves as a Mining Project Advisor in areas of mineral exploration, development and production. Ms. Diaz has worked in the mining industry for over 25 years as Legal Counsel or independent director to Canadian and U.S. public mining companies. Ms. Diaz more recently held the position of General Director of Mines with the Ministry of Economy in Mexico. Considered an expert in corporate commercial and mining law in Mexico, Ms. Diaz has authored numerous publications addressing topics such as mining law, climate change, mining royalties, and has spoken in many mining conferences since 2013 on these topics. Ms. Diaz is an active member of the Association of Mining Engineers, Metallurgists and Geologists of Mexico (AIMMGM), Women in Mining (WIM) Mexico, and Prospector & Developers Association of Canada (PDAC), Canada. She also holds a Master's in Social Responsibility and Diploma in Sustainable Law from the University of Anahuac, Law Degree from University of Femenina de Mexico, and Diploma in Contracts, Diploma in American Law and European Union Law from the University of Iberoamericana.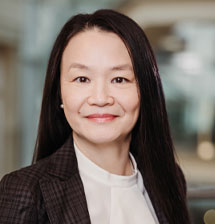 Ms. Anna Ladd-Kruger, B. Comm, MA, CPA, ICD.D
Director & Audit Committee Chair

Throughout her career, Ms. Ladd-Kruger has held key executive positions at several Canadian publicly listed mining companies, including roles supporting the transition from exploration to production and raising substantial debt and equity. Most recently, Ms. Ladd-Kruger was the Chief Financial Officer (CFO) of McEwen Mining Inc. where she was brought in to lead financial and operational turnaround strategies and was key to the McEwen Copper Asset spin-out, including serving as its CFO and director. Ms. Ladd-Kruger was previously the CFO of Trevali Mining Corporation, an international base metals mining company where she was part of the original executive management team that grew the company from a junior exploration company into a mid-tier global base metal producer. Ms. Ladd-Kruger previously served as the CFO and VP Corporate Development for a number of mining companies and began her career working at Vale S.A.'s Thompson and Sudbury Canadian operations before joining Kinross Gold Corporation as their North American Group Controller.

Ms. Ladd-Kruger currently serves as a director for Nova Minerals (Chair), Integra Resources (Audit Chair), and Excellon Resources Inc. (until July 31, 2022). She is a Chartered Professional Accountant (CPA, CMA), holds the Canadian Institute of Corporate Directors designation (ICD.D), a Master's in Economics from Queen's University and a Bachelor of Commerce from the University of British Columbia.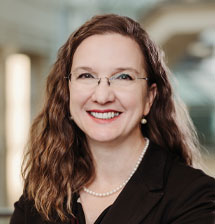 Ani Markova MBA, CFA, CDI.D
Director & SESS Committee Chair

With over 25 years of experience in global capital markets, including a successful investment career managing up to $2 billion of mutual fund assets, Ms. Markova has a proven track record in integrating macroeconomic trends, commodity forecasts, equity analysis, and environmental, social and governance (ESG) assessments into strategic capital allocations and risk management. She has expertise in finance, economics, and sustainability reporting in addition to critical thinking in complex decision-making processes. She is actively engaged with public companies on ESG topics and provides guidance on ESG integration in enterprise risk management as a CEO of Investor View Advisory and a co-founder of Onyen Corporation.

Ms. Markova currently serves as an independent director for Critical Elements Lithium Corporation where she is a chair of the Environmental and Social Responsibility Committee, as well as a member of the Audit and Governance and Nominating Committees. She served as an independent director of Golden Star Resources, which was acquired in January 2022. Ms. Markova holds an MBA from George Washington University in Washington DC, Chartered Financial Analyst (CFA), Canadian Investment Management (CIM) and Corporate Board International (CDI.D) designations. She is currently enrolled in the Competent Boards program with anticipated completion in the spring of 2023.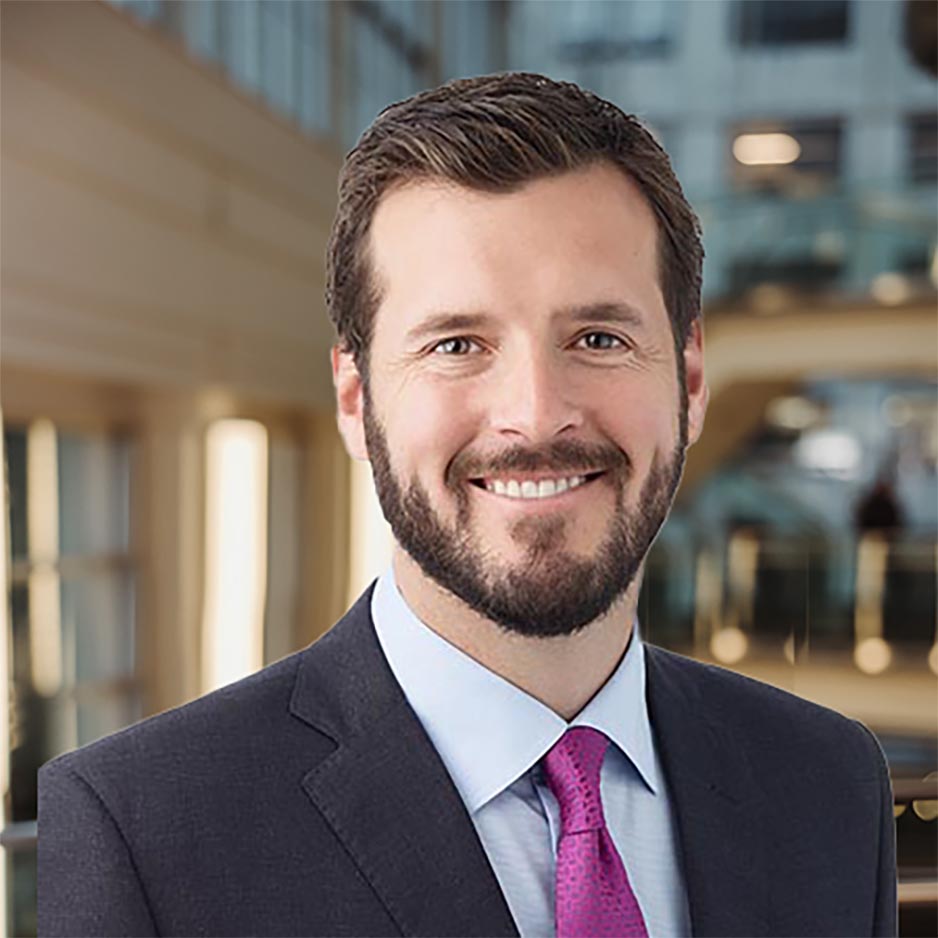 Hannes Portmann
Director & Compensation Committee Chair
Mr. Portmann is a mining executive with significant management and capital markets experience. Mr. Portmann has served in the role of Chief Financial Officer & Business Development at Marathon Gold Corporation since October 2019. Prior to Marathon Gold, he spent 10 years with New Gold Inc. (and predecessor companies) where he moved into progressively more senior roles, ultimately serving as President and Chief Executive Officer of the intermediate gold producer from January 2017 through May 2018. Previously, as Executive Vice President, Business Development, Mr. Portmann's primary areas of responsibility were: corporate development, investor relations, human resources and exploration. Prior to New Gold, he was a member of the Merrill Lynch investment banking mining group and the assurance and advisory practices of PricewaterhouseCoopers LLP. Mr. Portmann is a Chartered Professional Accountant and holds a Bachelor of Science in Mining Engineering from Queen's University and a Masters of Management and Professional Accounting from the Rotman School of Management, University of Toronto.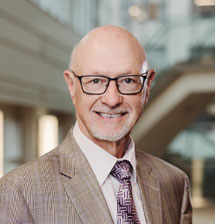 Graham C. Thody, CPA, CA
Director
Mr. Thody is a member of the British Columbia Institute of Chartered Accountants as well as the Canadian Institute of Chartered Accountants. He was President and CEO of UEX Corporation from November 2009 until his retirement in January 2014. He is currently a director of several reporting companies which are involved in mineral exploration and development throughout North, Central and South America.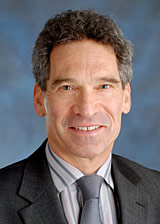 Bernard Poznanski
Corporate Secretary

Mr. Poznanski has a broad legal background in corporate finance, mergers & acquisitions and securities law. He has acted for a wide variety of companies listed on the TSX, the TSX-V, the NYSE and NASDAQ. Mr. Poznanski is one of the founding partners of Koffman Kalef LLP and currently heads the firm's securities group.